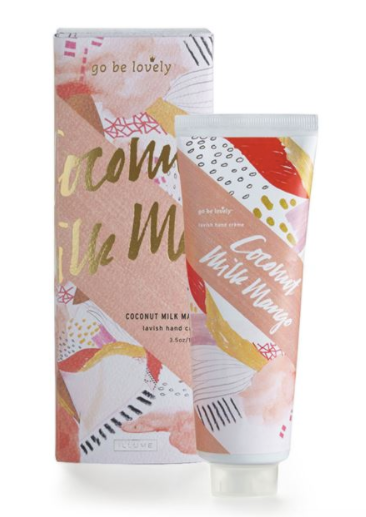 Illume - Coconut Milk Mango - Lavish Hand Cream
Indulge in the luscious tropical cocktail of your fantasies. Island pineapple, freshly-sliced mango, lush papaya, and coconut milk infused with sugarcane and Tahitian vanilla.
Fill Weight: 3.5fl oz
Product Size: 2" x 1.75" x 7"
Coconut, jojoba and avocado oil blended with coconut and mango butters.